Oh, its that time of the year again.
I haven't made anything madness related for a year now, lost interest in the community as a whole nowadays. So I guess im not a "madness peep" anymore, as people calls it.
So yeeeeeeeeeh, I got nuthi'n this year.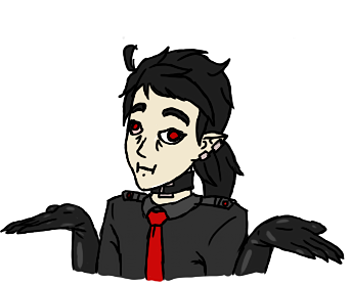 ᴮᵘᵗ ᵗʰᵃᵗ ᵈᵒᵉˢⁿ'ᵗ ᵐᵉᵃⁿ ᴵ ᵈᵒⁿ'ᵗ ᵉⁿʲᵒʸ ᵗʰᵉ ᵃⁿᶦᵐᵃᵗᶦᵒⁿˢ ᵖᵉᵒᵖˡᵉ ᵈᵒ ᵃⁿʸᵐᵒʳᵉ. 
ᶜᵒᶻ ᴵ ˢᵗᶦˡˡ ᵈᵒ, ᵃⁿᵈ ᴵ'ˡˡ ˢᵗᶦˡˡ ʷᵃᵗᶜʰ ʷʰᵃᵗᵉᵛᵉʳ ᵖᵉᵒᵖˡᵉ ˢᵘᵇᵐᶦᵗ ᶠᵒʳ ᵗʰᶦˢ ʸᵉᵃʳ'ˢ ᵐᵃᵈⁿᵉˢˢ ᵈᵃʸ, ᵃⁿᵈ ᴵ ᵍᵘᵉˢˢ ᵃⁿʸ ᶜᵒᵒˡ ᵐᵃᵈⁿᵉˢˢ ᵃⁿᶦᵐˢ ᵒᵘᵗˢᶦᵈᵉ ᵒᶠ ᵐᵃᵈⁿᵉˢˢ ᵈᵃʸ.
---
Oh and uhmn, for anybody who missed my weapons sprites last year:
⁽ᵀʰᵉ ᶦᵐᵃᵍᵉ ᶦˢ ᵃ ˡᶦⁿᵏ⁾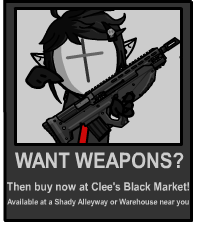 No new things sadly.
Not that anybody would give a shit, since a lot of people have better sprites than me, less overly detailed and nicer.
ᴮᵘᵘᵘᵘᵘᵘᵘᵘᵘᵘᵘᵘᵗ ᴵᶠ ʸᵒᵘ ʷᵃⁿⁿᵃ ᵘˢᵉ ᵘⁿᶜᵒᵐᵐᵒⁿ/ᵒᵇˢᶜᵘʳᵉ ʷᵉᵃᵖᵒⁿˢ ᵗʰᵃᵗ ᵃʳᵉ ⁿᵒᵗ⁻ʷᵉˡˡ⁻ᵏⁿᵒʷⁿ ᶦⁿ ʸᵒᵘʳ ᵃⁿᶦᵐˢ, ᵐᵒˢᵗ ⁽ⁿᵒᵗ ᵃˡˡ⁾ ᵒᶠ ˢᵗᵘᶠᶠˢ ᶦⁿ ᵗʰᶦˢ ˢᵖʳᶦᵗᵉˢʰᵉᵉᵗ ᵃʳᵉ ᵗʰᵒˢᵉ ᵘⁿᶜᵒᵐᵐᵒⁿ ᵃⁿᵈ ⁿᵒᵗ⁻ʷᵉˡˡ⁻ᵏⁿᵒʷⁿ ʷᵉᵃᵖᵒⁿˢ.
---
So yeh, happy madness day I guess.